What is
Drop Shipper Module?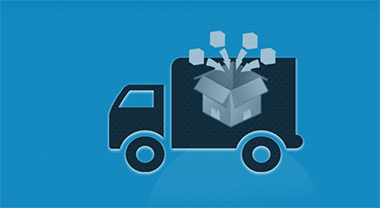 Drop Shipper Module is a PrestaShop module that helps you to capture the customer order and transfer it to a manufacturer or vendor directly. Based on the shipping details in the order the customer receives the goods directly from the manufacturer or wholesaler. It streamlines communication between on-line stores and Dropshippers, allowing you to track orders and shipments handled by vendors or suppliers.
Why Choose Us?
eGrove systems has proven expertise in PrestaShop module creation and Drop Shipper Module is our star module that comes with excellent support and pricing strategy making sure every business has what it needs, be it small-scale, medium or large. Drop Shipper Module is any customers dream come true with excellent features like; Single order – Multiple shipping; Tie-ups with most 3rd part carriers; streamlined supply-chain logistics communication, delivery service options for every shipping method and so on.
Drop Shipper Module
Drop Shipper Module enables any retailer to add multiple vendors to his store based on the quality of the vendor products. Each vendor/supplier gets login credentials for him to update his inventory and the current status of the customers' order or shipping. Once a customer logs an order, the order-shipping-delivery process in Drop Shipper Module takes over. With the entire process automated, there is less room for errors and delays and the customer at the end of this supply-chain gets enormously benefited.
When there are multiple products in an order, which naturally involves multiple vendors, Drop Shipper Module treats it as a Split order. This split order generates multiple orders categorized according to vendors and shipping carriers. This is a wonderful feature which lets a retailer to track inflows and outflows with better clarity.
The retailer has the flexibility to display his products as warehouse products and can hide the actual vendor/supplier from the customer.
Drop Shipper Module keeps a clear line of communication by sending emails to customers and suppliers once an order is placed. Any number of shipping carriers can be assigned for each vendor. This helps in getting the best possible route while calculating the shipping cost. The retailer can also add new shipping carriers for the same purpose. Drop Shipper Module maintains a competitive cost for the customer by calculating shipping costs based on best possible routes. Once the order is complete, DropShipper generates a custom invoice with complete information on the order and the shipping process.
Drop Shipper Module is a complete supply-chain logistics package that does all your work so much better and lets you earn your profits!